Connecting with Joy:
Releasing Inner Blocks to a Joyful Life
Workshop and Cruise
March 25 - 31, 2018


Dear Friends,
I invite you to join me for a very special "Journey at Sea". We all want to feel joy as much as possible. Yet the routine of life, and even some of our own hesitations, sometimes intrude. How do we deal with these limitations and setbacks?
Through energy work we can let go of old blocks and barriers. We can even let go of our knee-jerk responses to things, which can pull us into depression or resistance even if we don't want to go there.

The beauty of this trip is that we will intersperse profound releases and healings with experiences of joy...to allow us to get accustomed to accepting and inviting in the energy of joy.
Abbi O'Neill
Please review this very informative website...then reserve your spot...
I want YOU to join me
- Visit my website
- My bio and testimonials
---
Your Journey at Sea Includes:
SIX days aboard the Carnival Conquest - Sailing out of Fort Lauderdale

Onboard Bon Voyage Party - Meet and Greet with Abbi and her guests
THREE enlightening onboard workshops hosted by Abbi O'Neill
$50 Onboard Credit for every stateroom

- Spend as you please



Complimentary Champagne and Chocolates

in every stateroom
"Round Robin" Dinner Seating reserved tables but no assigned seats. This will give us a chance to dine with different people and enjoy your new friends throughout the cruise.
All the food you can eat...at a variety of venues...Including Guy's Burger Joint
Relax by the pool...or indulge in a relaxing massage
Test your luck at the Casino
Entertainment GALORE - Punchliner Comedy Club, Stage Shows, Karoke, Clue: A Murder Mystery at sea

...AND MORE!
Cruising aboard Carnival Conquest elevates fun at sea to an art form — the ship demonstrates a true mastery of the craft with an onboard collage of fun spots for you to enjoy, like Guy's Burger Joint, RedFrog Rum Bar and SKYBOX Sports Bar.
There's fun everywhere you look, from the dance club (great for people-watching) to the show lounges (great for show-watching). The Taste Bar delivers small bites with big flavor, and the Alchemy Bar serves up not only one-of-a-kind drinks, but a complete experience for your senses. There's even The Punchliner Comedy Club, which gives stand-up comedians a microphone and a place to share their craft for your enjoyment.
You don't need to be able to tell a Monet from a Renoir to dine in our two artful dining rooms, you just need to be hungry. You don't need a performing arts degree to enjoy lively musical shows onstage at Playlist Productions, but you can say you're experiencing art from your seat. You don't even need to read a rule book to enjoy Hasbro, The Game Show, where big fun takes the stage in a live game show anyone can enjoy.
With delicious food, bars and entertainment, Carnival Conquest has a scene for everybody.
---
Sunday, March 25th - Saturday, March 31st, 2018
6 Days Roundtrip Eastern Caribbean on Carnival Conquest
Sailing From Fort Lauderdale

Ports Of Call
Arrival
Departure

Sun 03/25

Fort Lauderdale

---

4:00pm

Mon 03/26

Nassau, the Bahamas

9:00am

5:00pm

Tues 03/27

Half Moon Cay

8:00am

4:00pm

Wed 03/28

Grand Turk (AM Workshop w/Abbi)

11:00am

7:00pm

Thurs 03/29

Amber Cove

(PM Workshop w/Abbi)

8:00am

4:00pm

Fri 03/30

Fun Day At Sea (AM Workshop w/Abbi)

---

---

Sat 03/31

Fort Lauderdale

8:00am

---
Nassau, Bahamas - Sightseeing, swimming and soaking up the Caribbean flavor — it's all yours for the taking on a Carnival cruise to Nassau, Bahamas. Boasting balmy breezes and jumping to a bouncy calypso beat, Nassau promises sizzling fun in the sun. The historic and cultural heart of The Bahamas is one of the world's most popular cruise destinations — one million travelers board cruises to Nassau every year. Carnival guests come for fine beaches, shopping, water sports, and fun-filled attractions at the Atlantis Resort, connected to Nassau by a bridge to Paradise Island. Throw in a chance to swim with dolphins, or do a little slipping and sliding at a water park, and it's clear what makes Nassau a top spot for cruisers of all ages. (Optional Discounted Shore Excursions to be announced)
Half Moon Cay - Fulfill your private island fantasy on Carnival cruises to Half Moon Cay. Sway in the sweet Bahamian breezes to the rhythms of calypso on this tropical island paradise. Cruises to Half Moon Cay deliver you to an idyllic sun-drenched island hideaway where you can play in the turquoise seas, ride horseback on powdery white sand, and encounter silky-smooth stingrays. If your wish list includes a cruise to private island serenity — and it should — Half Moon Cay is a must.
Grand Turk - Let the name fool you — Grand Turk, of the Turks & Caicos islands, may be small but it's packed with scenic punch and historic charm. Carnival cruises to Grand Turk deliver you to this enchanted island outpost dotted with old windmills, grassy trails and picture-perfect beaches. Discover an oasis of green set in aquamarine seas, ringed by a pristine coral reef and the steep wall of the continental shelf. (Optional Discounted Shore Excursions to be announced)
Amber Cove - Discovering new sights is one of the beauties of travel, and that couldn't be more true when it comes to Amber Cove, Dominican Republic. In this world full of information on just about everything, Amber Cove is a throwback — it's the kind of quiet little spot you won't find on most maps. But you will find it — brimming with bars and pools, plus opportunities for lounging and shopping — to be the gateway to island paradise, Dominican-style. Beyond Amber Cove is Puerto Plata, a town that began life as the first European settlement in the Americas. Its founder? Oh, just a guy named Christopher Columbus… so you know that arriving by sea is the ultimate way to get here. Whether you're looking for a day at the beach, some Dominican Republic adventure or just a little poolside me-time, Amber Cove is just the ticket. (Optional Discounted Shore Excursions to be announced)
---
Prices Starting at $918.39/per person
- Your stateroom is guaranteed to be unobstructed and in preferred categories
- Prices are for double occupancy
- $250/pp deposit - balance due December 12, 2017
- Low deposit will secure your room and price
Quoted Price Will Include
- Port charges
- Government fees
- Taxes
- Pre-paid gratuities
- All of Abbi's Workshops, Meals, amenities and fun
---
Balcony - $1,108.39/per person
Any time you're in your room, you're steps away from your own personal outdoor oasis,
designed for maximum sea breeze and the most stunning views.
Pricing includes port charges, government fees, taxes, and pre-paid gratuities. Save the best available Balcony Stateroom with a deposit of only $250. Balance due on or before December 12, 2017.
---
Ocean View - $958.39/per person
These comfy rooms with a view let you sail along while taking in scenery of the sort you simply won't find anywhere on land. That view isn't all that matters here...Ocean View staterooms on Carnival Vista are a little bit bigger than interior rooms and feature a supremely loungeable couch for those times when neither lying nor standing will do.
Pricing includes port charges, government fees, taxes, and pre-paid gratuities. Save the best available Ocean View Stateroom with a deposit of only $250. Balance due on or before December 12, 2017.
---
Interior - $918.39/per person
Carnivals most affordable way to experience all the excitement, without cutting corners on comfort. Full private bathroom, complimentary 24-hour room service...plus linens you can feel at home in...make this the perfect spot to curl up after a long day's fun.
Pricing includes port charges, government fees, taxes, and pre-paid gratuities. Save the best available Interior Stateroom with a deposit of only $250. Balance due on or before December 12, 2017.
---
Sleep Peacefully in a Suite

Want to travel in STYLE?? Get all the comforts of home and then some, with absolutely none of the hassles. Get comfy...stretch out, put your feet up, or just spend time on your private balcony...you have one of Carnival's most popular rooms.
HURRY BEFORE SPACE RUNS OUT
Call Pat Hand at Dancing Moon Travel for a quote
and to secure your room
404-913-4386

With all this comfort and all these standard features,
you've gotta try REAL HARD to get homesick on a Carnival cruise.
⇒

24-hour room service

⇒

Bathrobes

⇒

Television

⇒

24-hour room steward

⇒

Nightly turndown service

⇒

Individual climate control

⇒

soft, cozy linens

⇒

Plenty of closet and drawer space

⇒

Telephone

⇒

Private bathroom and shower

⇒

Personal safe for valuables
---
Get Paid to Cruise Promotion
Spread the word about Abbi O'Neill's amazing Journey at Sea by sharing this website with your friends and peers. Receive $100 for every double occupied stateroom reserved and sailed due to your referrals.
BONUS: Fill 10 double occupied staterooms...and receive a BONUS $1000!!
4 Easy Steps
1. Reserve your stateroom
2. Send email to kevin@dancingmoontravel.com stating you wish to participate in the "Get Paid to Cruise Promotion".
3. Share this website
4. Get PAID !!
Note: Checks will be distributed approximately 60-days following the end of the cruise.
---
xxxxxxxxxxxxxxxxxxxxxxxxxxxxxxxxxxxxxxxxxxxxxxxxxxxxxxxxxxxxx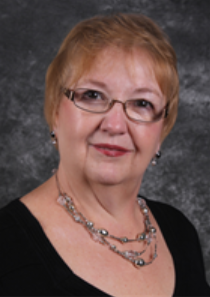 "I am very excited to be producing this very special journey with Abbi !! Please do not hesitate to contact me with any comments or questions. At Dancing Moon Travel, we choreograph dreams...let us help make YOUR dreams come true".
Pat Hand