Seattle, Washington;
Juneau, Alaska;
Skagway, Alaska;
Glacier Bay National Park;
Ketchikan, Alaska;
Victoria, British Columbia;
Seattle, Washington
---
To: All My Friends and Fellow Photography Enthusiasts
From: Jason P. Odell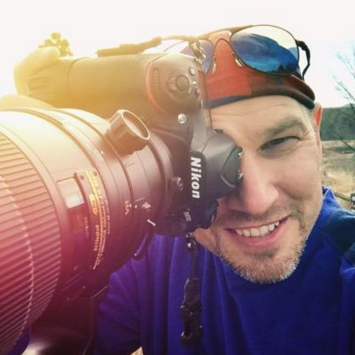 I invite you to join me on a very special Photography Workshop at Sea...as we sail to majestic Alaska, August 11 to 18, 2018. Together we will learn creative techniques and new approaches to photography as we capture images of some of the most photogenic destinations North America.
I have teamed with Dancing Moon Travel in Atlanta, Georgia to arrange this VERY special, can't miss photographers workshop.
This will definitely be the photo event of 2018!!
Check out all the info on this very informative website...then reserve your spot...
space will go FAST !!
---

ITINERARY
Saturday, August 11
Ruby Princess - 4:00pm Departure
Seattle, Washington
Welcome aboard Ruby Princess. The question here is what doesn't the Ruby Princess offer her passengers? This ship has 1,540 passenger cabins, 4 pools, 7 whirlpools and a dozen dining venues (not including 24-hour room service). While onboard, you can take part in lots of activities, like playing a round of mini-golf at the nine-hole course, getting a splendid massage at the amazingly tranquil Lotus Spa and unwinding with the wind in your hair as you watch a movie at the outdoor theater. Then, after a full day of activities aboard the Ruby Princess, sink into your comfortable bed in your spacious stateroom. The ship is it's own photo destination...see what you can find!!
Sunday, August 12
Ruby Princess
Fun Day at Sea
During this day at sea you'll have the opportunity to attend a very special photography workshop with Jason. But in addition you'll have plenty of time to explore and enjoy all the amenities of this amazing ship.
Monday, August 13
Juneau, Alaska
11:00am to 10:00pm

Whale Watching and Mendenhall Glacier Photo Adventure
Step into Alaska with our naturalist photography guide. We'll capture Juneau`s top sites and abundant marine wildlife on the same excursion! Our naturalist photography guide will lead us to local photo hot spots while sharing tips and techniques to help guests enhance their images. A naturalist photo guide travels with us throughout the tour on this private photo excursion.
By Land: Guided Trail Walk & Photo Shoot - You'll enjoy a professional instructional slide show in the vehicle en route to the Mendenhall Glacier. Our photo guide will work to inspire and educate while leading us to explore the Trail of Time capturing the natural history of the glacier. Walk an easy permitted trail through the shelter of the forest to photograph the signs of glaciation. Our aim is to step away from the crowds and capture the area`s hidden places before stopping to shoot the glacier itself. The itinerary is personalized and kept flexible in order to allow for those unexpected events that often become the highlights of an Alaskan vacation.
By Sea: Photograph Whales & Marine Wildlife - Next we board the special safari vessel for an unforgettable journey including educational information about life and living in the waterways of Stephens Passage. Further describing, these boats are designed to get guests up close and personal with the environment. The sheltered cabin has large panel windows that open from within to give you unrestricted views while keeping you dry on a rainy day. Padded arm rests fold over the sills to provide a steady platform for photographing marine life and shoreline activity. These are the only crafts of their kind in Southeast Alaska, custom built specifically for marine wildlife photography; there is simply no better vantage available.
Note that on this tour the star of the show is different every day: Wildflowers in bloom, soaring eagles, spawning salmon, light on a foggy glacier, migratory birds, bubble feeding humpback whales, curious sea lions, sleek killer whales, and even lumbering black bears are possibilities. You cannot predict what you will see during the tour as every day is different. Our guide will provide photo coaching while helping guests take full advantage of the opportunities each day presents. We will learn about Juneau's natural wonders and colorful history while capturing those images worth a thousand words. Each participant also receives a complimentary DVD, "Tips and Pics from Juneau's Photo Guides". Note that schedule may vary, we could end up with the water component being the first element ... or the group might be divided into sub-groups with half doing land while the other half is on the water. The will work to maximize the experience depending on our group size
Tuesday, August 14
Skagway, Alaska
6:00am - 8:15pm

Haines Photography Tour
Alaska is undeniably one of the most photogenic places on the planet. Our provider's experienced photography guides bring passion and expertise to your tour and ensure your guests get the photos of a lifetime.
– Bald Eagle Photography: Haines is rightfully known as the bald eagle capital of the world. Hundreds of bald eagles live here year round, and their guides know their seasonal movements. You will likely get the chance to photograph an active eagle's nest (or two!), eagles in flight and even do some close-up portraiture work of these birds.
– Brown Bear Photography: Haines has a growing reputation as a world-class brown bear viewing destination. Beginning in August, the Chilkoot River is teeming with pink salmon, and the bears reliably come down to the river to feed. In addition there are other lesser-known locations, in and around Haines, where the brown bear can be seen and photographed.
– Other Wildlife Photography: Depending upon the season, humpback whales, Stellar's sea lions, moose, Dall sheep, mountain goats, beaver, and harbor seals can all be photographed from Haines. They will help us find and photograph the wildlife in the area. Again, every day is different and you never can predict what opportunities will arise one day to the next.
– Landscape/Nature Photography: The pristine beauty of Haines is unsurpassed. Mountain vistas, glaciers, rivers, waterfalls, abundant wildflowers, seascapes… Whatever your interest, our guide can take you where you need to go to get a photographic experience that will exceed expectations.
Wednesday, August 15
Glacier Bay Natural Park
6:00am - 3:00pm
Princess is one of a select few cruise lines permitted to cruise the pristine waters of Glacier Bay. This breathtaking national park and preserve boasts some of the world's most spectacular tidewater glaciers, such as Margerie Glacier, which often drops colossal chunks of ice into the sea. Not surprisingly, Glacier Bay National Park and its epic ice giants are part of a UNESCO World Heritage Site comprising Alaska's magnificent park system.

During your scenic cruise, friendly Park Rangers will join the ship to share their knowledge of this amazing place. They may even be able to help you identify Glacier Bay's abundant wildlife, including humpback whales, sea otters, porpoises, harbor seals, black bears, mountain goats, bald eagles and large colonies of seabirds.

Take in the awe-inspiring scenery as you enjoy an unforgettable day of sailing through this dazzling park, where you'll glide along emerald waters and past calving icebergs, and can breathe in the crisp, fresh air to your heart's content.
Thursday, August 16
Ketchikan, Alaska
7:00am - 1:00pm
Rainforest Sanctuary Raptor Center and Totems
A delightful eight-mile coastal drive takes us to the exclusive Alaska Rainforest Sanctuary, a private reserve located in the forested mountains at rustic Herring Cove. This pristine natural environment is home to bald eagles, black bears, seals, a variety of birds and other species attracted by the major salmon runs in the abundant marine estuary. In addition to wildlife viewing opportunities, this trip enables guests to see and photograph live eagles up close, interact with reindeer, and observe a master native totem pole carver at work.
We will be greeted by our naturalist and guided along an improved trail through the heart of the dense forest, amongst tall stands of hemlock, spruce and Alaskan cedar. The forest floor is covered with mosses, wild flowers and a variety of berries. Photo stops will be made at strategically located viewing areas. Our guide will lead us to a protected open estuary, where we follow Eagle Creek along an elevated wooden boardwalk overlooking grassy wetlands. Major runs of salmon return to spawn here. Watch and listen to the symphony of bird activity in this spectacular setting. The walk lasts for approximately 60 minutes and covers almost one mile with stops.
During the spawning season bears and seals feed on salmon in Eagle Creek and the likelihood of viewing these fascinating animals is especially good during those times. Bald eagles and other birds wait for scraps in the estuary. Sitka black tail deer, minks, marten and wolves also frequent the area. Seasonal ecosystem changes result in varying levels of wildlife activity.
At the conclusion of the trail hike, guests will have an opportunity to interact with and feed Alaskan reindeer, and see bald eagles up close at the Alaska Wildlife Foundation center as a raptor specialist explains the heritage and habitat of America's national symbol. Following these great photographic opportunities, we will be guided through the historic Herring Bay Lumber Company sawmill, established by legendary pioneer Ben Fleenor. Observe a master native totem pole carver at work and receive a sample of aromatic local Alaskan cedar. Guests have the opportunity to explore the interpretive displays and enjoy complimentary refreshments while browsing in the General Store.
Friday, August 17
Victoria, British Columbia
7:00pm - 11:59pm
Independent exploration
Saturday, August 18
Seattle, Washington
7:00am
Unfortunately all good things must end...we will return to port in Seattle at 7:00am

---
WHAT'S INCLUDED?
Dancing Moon Travel has put together a VERY exclusive package for Jason's Photo Safari.
Seven days & nights aboard the incredible Ruby Princecess

Bon Voyage Party with open bar

Bon Voyage champagne in every stateroom

Chocolate covered strawberries in every stateroom

Commemorative T-shirt

Best available staterooms

Reserved round-robin style dining accommodations

Skill Building Photography Workshops with Jason

All the private photo excursions as outlined above

Farewell Party with champagne toast and cash bar
---
RUBY PRINCESS
A FEW ONBOARD HIGHLIGHTS
ONE FARE COVERS EVERYTHING
- CUSTOM PHOTO EXCURSIONS
- WORKSHOPS WITH JASON
- DINING
- ENTERTAINMENT
- RELAXATION
Entertainment - To say the nightlife onboard is entertaining is an understatement. Illuminating the stage in captivating productions, Ruby Princess performers are some of the most talented musicians, singers and dancers at sea. The Princess Signature Shows, lounge performers, movies and casinos are just some of the entertainment you can enjoy.
Princess Theater

Movies Under the Stars
Gatsby's Casino
Skywalker's Nightclub
And MORE !!

Dining - Princess chefs are true culinary artists who insist on serving the very finest cuisine - and it shows. The entire fleet has been inducted into the prestigious Chaîne des Rôtisseurs gastronomic society. Each chef's menu is creative and the selections change every day. Pair that with impeccable service and you're in for an unforgettable gourmet experience.

Activities - The many activities onboard Ruby Princess are designed to stimulate, educate, entertain, inspire and sweat - not necessarily in that order. But, you can be sure Princess will do their best to cover all the bases. And from art auctions to the Lotus Spa, this ship is loaded with fun things to do.
Calypso Reef and Pool (plus 2 hot tubs)

Neptune's Reef and Pool (plus 2 MORE hot tubs)
The Sanctuary an adults only spa and pool
Lotus Spa, gym and fitness area
Jogging track

Nine hole putting course

And MORE !!

Accommodations - Princess ships are outfitted with a variety of stateroom categories to meet your specific needs, from interior staterooms for the value-conscious passenger to the more luxurious full suites. Standard amenities in all rooms include 100% Egyptian cotton linens, satellite TV, a refrigerator & complimentary room service.
---
PRICING FOR THE EXCLUSIVE
Jason P. Odell Alaskan Explorer Cruise
Prices start as low as only
$2,775.50/pp
No Hidden Costs!!
All Prices Include:
- Port Charges
- Government Fees
- Taxes
- Pre-Paid Gratuities...
PLUS all the EXTRAS that make this an exclusive one-of-a-kind event.

Your stateroom will be unobstructed, in preferred categories and includes features/amenities you can't get anywhere else!
---
Balcony Stateroom (Best Deal)
Imagine opening your balcony door to see a new and breathtaking
part of the world each morning. A stateroom with a balcony is a great
way to make your cruise adventure even more memorable and
truly take in your destination.
Balcony with patio furniture
Twice daily service (makeup and turndown)
24-hour complimentary room service
Satellite TV, refrigerator, hair dryer, safe, closet, phone and desk
110V, 60-cycle alternating current (AC) with standard U.S. plug fittings
Just $3,788.50/pp
Prices are per person based on Double Occupancy.
Want to bring a "non-photographer" companion?
They can enjoy all the great amenities of this amazing event,
minus the photo excursions for only $3,163.50
Save one of the Best Available Balcony Staterooms with a deposit of only $350/pp
(Note: Deposit is 100% refundable until May 10, 2018. Click "Make a Reservation" for details)
---
Oceanview Stateroom
Spend the day exploring the world, then come back to your room and
don't miss a thing. Take in the spectacular sights and enjoy the amazing views
from the window in your stateroom.
Twice daily service (makeup and turndown)
24-hour complimentary room service
Satellite TV, refrigerator, hair dryer, safe, closet, phone and desk
110V, 60-cycle alternating current (AC) with standard U.S. plug fittings
Just $3,298.50/pp
Prices are per person based on Double Occupancy.
Want to bring a "non-photographer" companion?
They can enjoy all the great amenities of this amazing event,
minus the photo excursions for only $2,673.50
Save one of the Best Available Oceanview Staterooms with a deposit of only $350/pp
(Note: Deposit is 100% refundable until May 10, 2018. Click "Make a Reservation" for details)
---
Inside Stateroom
Spend your days onboard by the pool or on our sports deck.
Then relax at night in the comfort of your interior stateroom.
Twice daily service (makeup and turndown)
24-hour complimentary room service
Satellite TV, refrigerator, hair dryer, safe, closet, phone and desk
110V, 60-cycle alternating current (AC) with standard U.S. plug fittings
Just $2,775.50/pp
Prices are per person based on Double Occupancy.
Want to bring a "non-photographer" companion?
They can enjoy all the great amenities of this amazing event,
minus the photo excursions for only $2,150.50
Save one of the Best Available Interior Staterooms with a deposit of only $350/pp

(Note: Deposit is 100% refundable until May 10, 2018. Click "Make a Reservation" for details)
---
Sleep Sweetly in a Suite

Want to travel in STYLE??

Get all the comforts of home and then some,
with absolutely none of the hassles.
Get comfy… stretch out, put your feet up, or just spend time on your balcony —
you've got one of the most popular rooms.

Suite availability is limited. Get yours TODAY !!
Call Pat Hand at Dancing Moon Travel for a quote
on a gorgeous Suite TODAY!!
(404-913-4FUN)
Save the Best Available Suite with a deposit of only $500/pp
---
COULD YOU USE AN EXTRA $2,000???
Get Paid to Cruise!!
You've heard the expression, "The more the merrier"...simply spread the word about this amazing photo cruise by sharing this website and receive $100 for every double occupied stateroom reserved and sailed by your referrals.
BONUS: Fill 10 double occupied staterooms...and receive a BONUS $1000!!
3 Easy Steps!!
1. Reserve your stateroom on the Jason P. Odell Alaskan Explorer Cruise
2. Share this website with other folks that love photography and fun
3. Get PAID !!

Note: To participate in the "Get Paid to Cruise" promotion, simply send an email to kevin@dancingmoontravel.com to register. Checks will be distributed approximately 60-days following the end of the cruise.
---

Cruise ships to Alaska fill up in months in advance. Our experience shows that many of the preferred cabins will be reserved within just a few weeks!! PLUS, there are several other niche groups scheduled to be aboard. If you are considering cruising with us,
you need to register TODAY.
Remember...the deposit that GUARANTEES your spot on this
one-of-a-kind excursion is
100% REFUNDABLE until May 10, 2018.
Simply click one of the "Make a Reservation" buttons on this page...
It's EASY!!

---
"I am very excited to be producing this very special journey with Jason !! Please do not hesitate to contact me with any comments or questions. At Dancing Moon Travel, we choreograph dreams...let us help make YOUR dreams come true".
Pat Hand
Questions? Call Dancing Moon Travel
(404) 913-4FUN