Roundtrip from Miami
6 Glorious Days & Nights of Fun!!
It's time to have one ginormous, kick butt party!! Let's DO THIS WOF'ers !!
Look at What's Included!!
Onboard BON VOYAGE PARTY !

1-Hour Open Bar!!



Complimentary Champagne and Chocolates in every stateroom!!

"Round Robin" Dinner Seating reserved tables but no assigned seats. This will give us a chance to dine with different people throughout the cruise (THANK GOD I don't have to sit with the same people every night!!).

FREE Surprise Goodie Bag in every stateroom It will leave you speechless and guaranteed to be a highlight!!

All the food you can eat...at a variety of venues...Including the Pizza Pirate...IT'S AWESOME!!

Pizza so good you may want to eat there more than once...maybe 3 or 12 times
Relax by the pool...or put on your big boy/girl panties and try the Twister Water Slide
Get lucky at the Casino or at one of the 5 specialty bars found onboard!! <wink wink>
Entertainment GALORE - Punchliner Comedy Club, Sports Bar, Stage Shows, Karoke, Dive-In Movies on the deck...AND MORE!
And There's MORE!!
Start the Party Early in Miami...Arrive on November 11 - Special Pre-Cruise Hotel with discounted group pricing

includes complimentary breakfast and transportation to the pier (optional - details coming soon)
Cheers! Prepaid Bar Package - Bartenders bring you your drinks… but never the bill. Sign up and enjoy the ease of one flat price for drinks throughout your cruise — now that's something to raise a glass to. (Ask for details - $49.95/per person per day subject to change)

Special pricing for Trip Cancellation Insurance - Protect your investment (optional)
WE ARE GOING ON AN ALMOST BRAND-SPANKIN' NEW SHIP!!!
Go on a tour of this brand new ship, Carnival Vista (launched May 2016). Take in the new amenities and restaurants designed to let the indoors and outdoors mingle on our reunion. Plus, get a peek at a few first-evers-at-sea. Like the IMAX Theater and SkyRide, to name just a couple. Vista is basically pulling out all the cruising stops. Because that's how she rolls. Er, sails.

Best New Cruise Ship

Carnival Vista




Carnival Cruise Line

Carnival Cruise Line's newest ship, Carnival Vista, might just be its best ship ever. With an IMAX theater, water park, beer brewery and aerial recumbent bike thrill ride -- not to mention 13 bars and 14 restaurants (one of which offers fresh fish bought in a local fish market along the ship's itinerary) -- there's little to no chance of being bored on Vista.
Looking for a relaxed, quiet, luxury cruise experience?
This ain't it...
If that is what you want, call Dancing Moon Travel at 404-913-4386 and ask for Pat Hand. She'll fix you right up.
BUT if you want to join our party and help us celebrate Everything That is Worlds of Fun at a very attractive price...Carnival Vista is beyond perfect. The Vista is committed to all things fun. This ship is not for the sedate...but then neither are we!!
You have been warned!!
---
ALL THE PERKS. IN EVERY ROOM.

With all this comfort and all these standard features,
you've gotta try REAL HARD to get homesick on a Carnival cruise.
⇒

24-hour room service

⇒

Bathrobes

⇒

Television

⇒

24-hour room steward

⇒

Nightly turndown service

⇒

Individual climate control

⇒

soft, cozy linens

⇒

Plenty of closet and drawer space

⇒

Telephone

⇒

Private bathroom and shower

⇒

Personal safe for valuables
---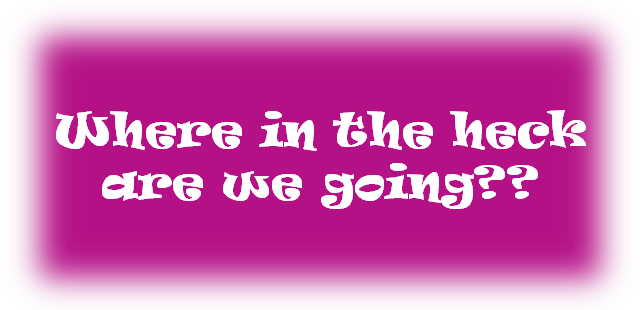 Sunday, November 12th - Saturday, November 18th, 2017
6 Days Roundtrip Western Caribbean on Carnival Vista
Sailing From Miami

| | | | |
| --- | --- | --- | --- |
| | Ports Of Call | Arrival | Departure |
| Sun 11/12 | Miami | --- | 4:00pm |
| Mon 11/13 | Fun WOF Day at Sea | --- | --- |
| Tues 11/14 | Ocho Rios, Jamaica | 8:00am | 4:00pm |
| Wed 11/15 | Grand Cayman | 8:00am | 4:00pm |
| Thurs 11/16 | Cozumel | 10:00am | 6:00pm |
| Fri 11/17 | Fun WOF Day At Sea | --- | --- |
| Sat 11/18 | Miami | 8:00am | --- |
Ocho Rios, Jamaica - Ocho Rios means "eight rivers" in Spanish. Being in Ocho Rios brings out all sorts of emotions...some you never knew existed. Like "wowee-ka-zowee!". You can swing through the trees and climb up Dunn's River Falls. Feel your adrenaline pumping as you anticipate adventure around every corner. Zipping through the forest is about as exciting as excitement gets (especially at my age). Swimming with dolphins and horseback adventures are also available. I'm ready to go!!! (Click Here to review options)
Grand Cayman - Grand Cayman is the biggest of the Cayman Islands. Everything from the beaches, to the trees, to the variety of awesome activities. Prepare for a "GRAND" time!! One mile is not "Grand". But seven? Now THAT is "Grand". Rest, relax and play on Seven Mile Beach. You'll come away knowing the true meaning of "Lucky Seven". The snorkeling on Cayman is nice...but snooking is "Grand"!! It's the perfect (or grandest) blend between snorkeling and diving. No training is needed. You can just jump right in. Can't swim? No worries...I can get your relatives a refund. Isn't that "Grand"? (Click Here to review options)
Cozumel, Mexico - Make a splash with Carnival cruises to Cozumel, a Caribbean island perched atop a coral reef. Our cruise to Cozumel, Mexico, will dock at the island's heart—just minutes from San Miguel's seafront shops and the white sand beach at Chankanaab National Park. (Click Here to review options)
---
Pricing Information
- Your stateroom is guaranteed to be unobstructed and in preferred categories
- Prices will all be quoted for double occupancy
- Final payment will not be due until August 12, 2017
- Payment program available
- Low deposit will secure your room and price
Price Quoted Will Include
- Port charges
- Government fees
- Taxes
- Mandatory pre-paid gratuities
- Meals, amenities and fun
In other words...NO SURPRISES!!
**Unfortunately prices DO NOT include bail money. See your bail bondsman before we sail
Call Pat Hand at Dancing Moon Travel for a quote
and to secure your room
404-913-4386
---
Balcony Stateroom
Any time you're in your room, you're steps away from your own personal outdoor oasis,
designed for maximum sea breeze and the most stunning views.
---
Ocean View Stateroom
These comfy rooms with a view let you sail along while taking in scenery of the sort you simply won't find anywhere on land. That view isn't all that matters here...Ocean View staterooms on Carnival Vista are a little bit bigger than interior rooms and feature a supremely loungeable couch for those times when neither lying nor standing will do.
---
Interior Stateroom
Carnivals most affordable way to experience all the excitement, without cutting corners on comfort. Full private bathroom, complimentary 24-hour room service...plus linens you can feel at home in...make this the perfect spot to curl up after a long day's fun.
---
Sleep Sweetly in a Suite
Want to travel in STYLE?? Get all the comforts of home and then some, with absolutely none of the hassles. Get comfy...stretch out, put your feet up, or just spend time on your private balcony...you have one of Carnival's most popular rooms.
BOOKINGS FOR THIS AWARD WINNING SHIP
ARE BRISK!! HURRY BEFORE SPACE RUNS OUT
Call Pat Hand at Dancing Moon Travel for a quote
and to secure your room
404-913-4386
---
EARN $1,000 !!!!
Spread the word about our WOF Reunion by sharing this website and receive $50 for every double occupied stateroom reserved and sailed by your referrals.
BONUS: Fill 10 double occupied staterooms...and receive a BONUS $500!!
3 Easy Steps!!
1. Reserve your stateroom
2. Share this website with other folks
3. Get PAID !!

Note: To participate in the "Get Paid to Cruise" promotion, simply send an email to kevin@dancingmoontravel.com to register. RESTRICTION: Referral can not be any guest that participated in WOF Reunion I or II.
Checks will be distributed approximately 60-days following the end of the cruise.
---
Attendance Requirements...
We're keeping this event at an EXCEPTIONAL PRICE...BUT you must meet certain qualifications to participate in this EXCLUSIVE Worlds of Fun Reunion Event!!
You Only Qualify To Join Us If:
You long to be pampered...and are ready to enjoy a unique vacation you'll remember for a lifetime. Unfortunately there may be periods of blackouts that are unavoidable.

You enjoy great food

You understand that this is not "just a cruise". It is a special WORLDS OF FUN REUNION EVENT, with added amenities that can only be booked through this site.

You know who will be joining you...all staterooms are based on double occupancy.

You are ready to place a per person deposit to secure one of the best remaining available staterooms. Your final balance due won't be charged until August 12, 2017.

You enjoy the exemplary service, fine cuisine, fun and camaraderie this VERY SPECIAL EVENT at sea will offer aboard Carnival's Vista cruise ship!!

You aren't a Grouch, Grump, Curmudgeon, Scrooge, Crab, Crank, Griper, Grumbler, Killjoy, Moaner, Partypooper, Six Flags Spy, Stick in the Mud, Whiner, Wetblanket, Malcontent, Sourpuss, Sorehead, Bellyacher, etc. (I guess I won't be going)
"I am very excited to be producing this one-of-kind cruise vacation for Worlds of Fun Reunion III !! Please do not hesitate to contact me with any comments or questions. At Dancing Moon Travel we choreograph dreams...let us help make YOUR dreams come true".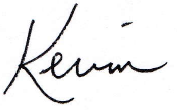 Call Pat Hand at Dancing Moon Travel for a quote
and to secure your room
404-913-4386
Worlds of Fun in Kansas City, Missouri is not associated with this event in any shape or form.
This is an independent action of former employees of the Worlds of Fun organization.