Sailing From Brooklyn, NY
Saint John, New Brunswick
October 12 - 19, 2019
---
This is my special invitation for you to join me for our upcoming Venture Alliance Mastermind! On October 12 we are sailing to colorful New England and Canada on the beautiful Regal Princess. In addition to all of the customary cruise ship amenities, we've arranged a fabulous package of special events and added amenities exclusive to our group. Space is limited for this event and I expect our blocked space to fill very quickly -- so don't delay.
Please review this informative website...then reserve your spot...I want YOU to join me onboard!
---
The Venture Alliance at Sea Includes:
Private Luncheon - Private Seafood Luncheon in charming Bar Harbor, Maine.
Two Exclusive Onboard Mastermind Sessions
Nightly Networking - Pre- and Post-Dinner Meetups
Onboard Bon Voyage Party - Meet and Greet with Jason

and his guests (hosted drinks)
"Round Robin" Dinner Seating reserved tables but no assigned seats. This will give us a chance to dine with different people and enjoy your new friends throughout the cruise.
All the food you can eat...at a variety of venues
Relax by the pool...or indulge in a relaxing massage
Farewell Party with Champagne Toast
Discounted shore excursions -

(Call Dancing Moon Travel for options)
AND MUCH MORE - Additional surprise amenities, activities and events to be announced
Enjoy sweeping views from one of more than 1,400 balconies on Regal Princess or stroll on the SeaWalk®, a glass-floor walkway extending 28 feet beyond the edge of the ship! From the tranquil Sanctuary, a retreat reserved for adults, to the dazzling Princess WaterColor Fantasy light and water show and more, you'll find diversions for every mood.
---
Saturday, October 12th
Saturday, October 19th, 2019
7 Days Roundtrip New England & Canada on
Regal Princess
Sailing From Brooklyn, NY

| | | | |
| --- | --- | --- | --- |
| | Ports Of Call | Arrival | Departure |
| Sat 10/12 | Brooklyn, NY | --- | 5:00pm |
| Sun 10/13 | Newport, Rhode Island | 7:00am | 5:00pm |
| Mon 10/14 | Mastermind Session | 8:30am | 12:00pm |
| Mon 10/14 | Boston, Massachusetts | 11:00am | 8:00pm |
| Tues 10/15 | Bar Harbor, Maine | 7:00am | 7:00pm |
| Wed 10/16 | St. John, New Brunswick | 5:00am | 4:00pm |
| Thurs 10/17 | Halifax, Nova Scotia | 9:00am | 6:00pm |
| Fri 10/18 | Fun Day at Sea | --- | --- |
| Fri 10/18 | Mastermind Session | TBD | TBD |
| Sat 10/19 | Brooklyn, NY | 7:00am | --- |
Newport, Rhode Island
In the 19th century, Newport was America's Versailles. It was here that the great merchant princes and robber barons of the Gilded Age erected the elaborate summerhouses they so ingenuously dubbed "cottages." At the height of its splendor, a Newport season was a giddy whirl of grand fêtes, yacht races and elaborate beach picnics for assorted Vanderbilts, Astors and Morgans. Today, it is the privileged traveler who marvels at the splendor of great mansions like The Breakers, The Elms, or Rosecliff. Gone are the days when "Tessie" Oelrichs, one of Newport's fabled hostesses, had 12 skeleton ships anchored offshore and dramatically lit for her legendary "White Ball."
| | |
| --- | --- |
| | |
Boston, Massachusetts
Hailed as the "Cradle of American Independence," Boston is filled with historic sites. Boston was America's first great city. In the 19th century, Boston was rightly described as the "Athens of America." Today this city of 800,000 retains its vitality, combining historic districts with revitalized urban centers while remaining faithful to its venerable roots. It is a city every American should visit at least once. Follow the Freedom Trail along three of the most historic miles in the country. See the site of the Boston Tea Party, trace the route of Paul Revere's famous ride, and stand on the bridge where Minutemen fired "the shot heard 'round the world." In the old Charlestown Navy Yard you can see the USS Constitution, the nation's oldest commissioned warship.
| | |
| --- | --- |
| | |

Bar Harbor, Maine
Standing atop Cadillac Mountain in Acadia National Park, it is easy to see why individuals like John D. Rockefeller felt so strongly about preserving this area's natural beauty.

Established by individual donations, Acadia National Park is a stunning intersection of sea-scoured shores, towering cliffs, and forested mountains. Mount Desert Island had been a resort destination well before the establishment of Acadia National Park in 1919. The wealthy flocked to Bar Harbor at the turn of the century, building Newport-style "cottages" that turned the quaint New England town into a fashionable summer resort. It was the efforts of these wealthy vacationers, including John D. Rockefeller, which led President Woodrow Wilson to establish Acadia as the first national park east of the Mississippi. Many of Bar Harbor's great houses are a memory. A catastrophic fire in 1947 ravaged the town and the surrounding forest. But Acadia National Park survived, and today it is one of the most visited national parks in America. Acadia's 35,000 acres are studded with natural wonders: In addition to the stunning landscape, some 50 species of mammals including moose, black bear and white tail deer roam the park.
| | |
| --- | --- |
| | |

Saint John, New Brunswick
Saint John, Canada's oldest settlement is the gateway to the scenic wonders of New Brunswick. One of Canada's oldest provinces, New Brunswick remains remarkably unspoiled: 85 percent of the province remains unsettled. New Brunswick boasts vast forests, purling streams, gentle hills, rich farmlands, and a spectacular coastline dotted by historic towns. Nature also blessed the area with one of her most astonishing phenomena: the reversing River Rapids. The fierce tides of the Bay of Fundy rise with such force that they actually cause the St. John River to reverse direction and its waters to flow upstream. Saint John's history dates to 1604, when the Sieur de Champlain landed nearby on the feast day of Saint John the Baptist. After the American Revolution, American Loyalists flocked to the area. Saint John became a thriving industrial port. But the catastrophic fire of 1877, declining commerce and decades of neglect gave the town a sad and careworn look for decades. That changed in recent years. Redevelopment of the waterfront and the old district has restored Saint John's charm and its sense of history.
| | |
| --- | --- |
| | |

Halifax, Nova Scotia
The capital of Nova Scotia and the largest city in Canada's Atlantic Provinces, Halifax was once Great Britain's major military bastion in North America. The beautifully restored waterfront buildings of Halifax's Historic Properties recall the city's centuries-old maritime heritage. Stroll the waterfront, and you may find Nova Scotia's floating ambassador, the schooner Bluenose II, tied up to Privateer's Wharf, just as old sailing ships have done for over 200 years. Halifax is also the gateway to Nova Scotia's stunning scenery, including famous Peggy's Cove, where surf-pounded granite cliffs and a solitary lighthouse create an unsurpassed scene of rugged natural beauty.
---
Prices Starting at $1,997
Per Person/Double Occupancy
- Your stateroom is guaranteed to be unobstructed and in preferred categories
- Payment in Full Due at Booking
- Price includes all port charges, government fees, taxes and gratuities
- Includes meals, amenities, private Bar Harbor luncheon,
Mastermind sessions, entertainment, fun and more!
NOTE: A valid passport is required for this event and must be valid for six months beyond the end date of our event.
---
Suite
Most Luxurious Accommodations at Sea
Surrounding you with deluxe accommodations, a spacious Suite with balcony a few plus incredible premiums. Enjoy more living space, a sofa bed and separate seating areas, and wonderfully enhanced amenities that range from priority embarkation and disembarkation to a complimentary mini-bar setup in suite and so much more.
Double Occupancy

$2,997 per person (Alliance Member)
$3,997 per person (Non-Member)
(Single Supplement +$1,810)

---
Balcony
Front Row Seat for Beautiful Scenery
This impressive stateroom offers the added indulgence of a balcony and gives you more space than a standard stateroom. Enjoy your own private outdoor space with a table, two chairs, and a relaxing view of the inspiring scenery surrounding you, whether a beautiful sunset over the ocean or a new city to explore. It's also perfect to enjoy cocktails before dinner or a leisurely breakfast.
Double Occupancy

$2,499 per person (Alliance Member)
$3,499 per person (Non-Member)
(Single Supplement +$1,280)

---
Interior
Our Most Affordable Option
These staterooms are the perfect place to recharge your batteries. Our most affordable option, featuring two twin beds or a queen-size bed. Other amenities include a refrigerator, hair dryer, TV, closet and bathroom with shower.
Double Occupancy

$1,997 per person (Alliance Member)
$2,997 per person (Non-Member)
(Single Supplement +$875)

---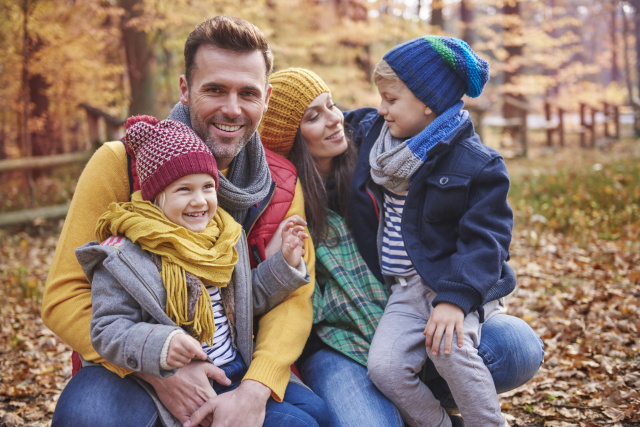 Families Welcome.
Third & fourth guests
sharing their parents' room

Only $699 per child

---
IMPORTANT NOTICE: Minimum of 6 rooms must be booked to greenlight this event
---
"I am very excited to be producing this very special journey for Jason. Please do not hesitate to contact me with any comments or questions. At Dancing Moon Travel, we choreograph dreams...let us help make YOUR dreams come true".
Pat Hand