Roatan, Honduras ;
Belize City, Belize ;
Cozumel, Mexico
To: All My Friends and Fellow Photography Enthusiasts
From: Jason P. Odell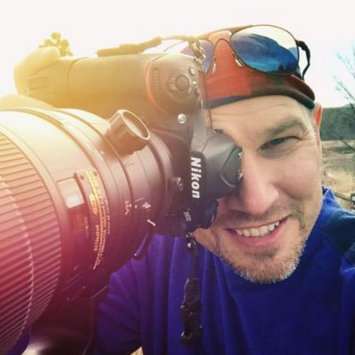 I invite you to join me on a very special Photography Workshop at Sea...as we sail to the beautiful Western Caribbean, January 22 - 29, 2017. Together we will learn creative techniques and new approaches to photography as we capture images of some of the most photogenic destinations in the Western Caribbean.
I have teamed with Dancing Moon Travel in Atlanta, Georgia to arrange this VERY special, can't miss photographers workshop.
This will definitely be the photographic event of 2017!!
Check out all the info on this very informative website...then reserve your spot...
space will go FAST !!
---

ITINERARY
Sunday, January 22 - Royal Caribbean, Liberty of the Seas...Galveston, Texas
Welcome aboard Liberty of the Seas. This mega-ship boasts all the favorites, including popular onshore brands like Johnny Rockets and Ben & Jerry's, an ice rink, a rock-climbing wall, the novel "Promenade" concept and Boleros Latin Lounge. The ship is it's own photo destination...see what you can find!!
Liberty of the Seas offers infinite options in the areas of fitness, recreation and entertainment. With the sheer number of options onboard (especially if the seas are calm), you might find yourself forgetting that you're actually on a massive floating object, gliding quickly through the Caribbean Sea.
During a recent multimillion dollar refurbishment, the ship gained several new features, including a cupcake bakery, big-name stage show, and an outdoor movie screen. New technology knowhow is paraded in the form of interactive in-cabin televisions and the addition of digital deck plan systems, which are located throughout the ship to help passengers navigate with the use of LCD touch-screens that offer customized directions and routing, real time updates and ship factoids.
.Monday, January 23 - Liberty of the Seas...Fun Day at Sea
During this day at sea you'll have the opportunity to attend a very special photography workshop with Jason. But in addition you'll have plenty of time to seek an adrenaline rush. Try rock climbing, ice skating or surfing 200 feet above the waves.
Tuesday, February 24 - Liberty of the Seas...Fun Day at Sea
Another great day of workshops with Jason and then seek some tranquilty by melting away land based stress with a spa massage or simply relax poolside with an umbrella garnished cocktail.
Wednesday, January 25 - Roatan, Honduras
Our first photo safari will take us to places where only the locals go.
Departing from the pier on the South Shore of the island, we will make our way towards the East End. During the approximately 45-minute drive, our guide will fill us in on island's colorful history which includes Indians, slaves, invaders, pirates, buried gold, and a charming blend of cultures, people and languages. We will also stop to photograph shipwrecks along the coast.
Along the way, we wil have brief stops to photograph fishing towns of French Harbour and French Cay before driving up the mountainside. Here, an additional stop will be made for photos of this jungle island that measures only 35 miles long. You will then arrive in Oakridge which, along with its neighbor Jonesville, will be two highlights of our tour. Here you will find a traditional Caribbean fishing village, where the buildings are constructed on stilts over the water, and shrimp and lobster fishing boats bob up and down nearby.
We will board authentic Cayucos (small motorized canoes), our guide will navigate the boat through the mangrove canal dug many years ago to connect the harbors and bays so small boats could commute back and forth without going outside the reef. Your boat is part of the adventure. These are not deluxe boats but the authentic boats used by the locals every day. Today, some of the tunnels are barely wide enough for the small boats to get through, and wildlife can be heard and sometimes seen in the branches above.
We will have a brief stop at the famous Hole in the Wall restaurant, which can only be reached by boat. Unfortunately, a fire destroyed the original structure in the early 2000s but it certainly didn't extinguish the restaurant's spirit. Rebuilt with the help of friends, it is once again the place for burgers, fresh seafood, ice-cold beers and amazing BBQ on weekends.
Our tour includes a lunch stop (on your own). After returning back to the dock in Oakridge, we will re-board our transportation back to the pier, bringing with you many great memories and images of your colorful Roatan experience.
Thursday, January 26 - Belize City, Belize
After a 45-minute drive aboard air conditioned shuttles, we will board the motorized speedboat for your scenic 26 mile (one hour) high-speed boat ride up the New River through the Belize rain forest. As you travel through miles of river fauna, you will view majestic trees with overhanging air plants and colorful orchids. The boat has limited shade from a Bimini Top so hats with straps or scarves are recommended for guests extra sensitive to the sun. The up-river ride is also a wonderful opportunity for wildlife spotting. Along the way we may see crocodiles, turtles, hawks, kites falcons as well as rare and unusual bird sightings such as the "Jesus Christ Bird" that can walk on water.
Where the New River becomes a lagoon, you will begin to see the ruins rise into view on the western bluff. Lamanai means "submerged crocodile" a name befitting a city watching all that pass from the edge of a lagoon. Several thatched buildings near the edge of the water are the gateway to a site where more than 700 buildings have already been identified across its 950 acres. Many of the structures are still buried, many with massive trees and vines growing from them.
Lamanai was occupied continuously for more than 3,000 years from around 1500 BC, to at least 1,650 AD, well beyond most other Maya sites. It also features the second largest Pre-Classic structure in the Maya world.
Although hundreds of ruins remain unexcavated in the nearby jungle, three of the most impressive temples will be visited including the Jaguar Temple, named for its jaguar decoration, the Mask Temple, home to a 13-foot stone mask of a Maya king and the High Temple, which offers a panoramic view from its summit for those wishing to climb.
Setting out with your guide, you will follow well kept paths though the ancient jungle filled with monuments and temples. As you make your way through the jungle you will hear the chatter of the birdlife and the call of the Howler Monkeys.
During your visit to the site, you will have an included local lunch of authentic Belize specialties which might consist of stewed chicken, rice and beans, salad, papaya and fried plantains. Your return to Belize will be via the same route.
Friday, January 27 - Cozumel, Mexico
On our guided 6-hour tour with our local photographer/guide, we will visit local fish, meat vegetable market and surrounding area flower shops, Mexican neighborhoods (fun for street photography); Cozumel's colorful main square with the interesting souvenir shops, restaurants, famous clock tower and fountain; possible quick stop in "El Cedral" (tiny local village....with a tiny Mayan ruin & a Catholic church); Punta Sur Eco Park with famous lighthouse, another small Mayan ruin, salt-water crocodiles, iguanas, lagoons, birds and hammocks; On Cozumel's "wild side" beaches frequently with thundering wave action, blowholes & el mirador. Lunch at charming local restaurant which is opening just for our group.
Saturday, January 28 - Liberty of the Seas...Fun Day at Sea
During this day at sea you'll attend a very special photography workshop and image review. Submit your favorite images for critique by Jason.
Sunday, January 29 - Galveston, Texas
Unfortunately all good things must end...we will return to port in Galveston at 7:00am

---
WHAT'S INCLUDED?
Dancing Moon Travel has put together a VERY exclusive package for Jason P. Odell's Photo Safari.
Seven days & nights aboard the incredible

Royal Caribbean Liberty of the Seas

Bon Voyage Party with open bar

Bon Voyage champagne in every stateroom

Fruit platter in every stateroom

Commemorative T-shirt

Best available staterooms

Reserved round-robin style dining accommodations

Skill Building Photography Workshops with Jason

All the private photo excursions as outlined above

Farewell Party with champagne toast and cash bar
---
LOOK AT THESE GREAT IMAGES
FROM PREVIOUS
JASON P. ODELL
PHOTO SAFARIS
This Event is Nearly Sold Out
Please Call for Pricing
404-913-4386