---
SOUTHERN CARIBBEAN
PHOTOGRAPHY
ADVENTURE
WORKSHOP AND CRUISE
MARCH 2018
SAN JUAN, PUERTO RICO

WILLEMSTAD, CURACAO

KRALENDIJK, BONAIRE

ORANJESTAD, ARUBA

PHILIPSBURG, ST. MAARTEN

---
To: All My Friends and Fellow Photography Enthusiasts
From: Jason P. Odell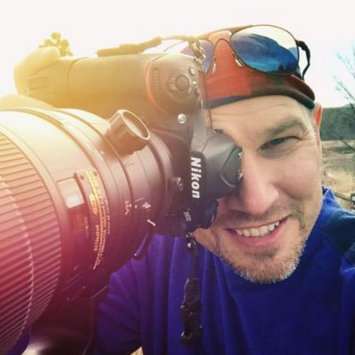 I invite you to join me on a very special Photography Workshop on Land & Sea...as we explore Old San Juan and the Southern Caribbean, March 2 - 10, 2018.
Together we will learn creative techniques and new approaches to photography as we capture images of some of the most beautiful destinations in the Caribbean.
Once again I have teamed with Dancing Moon Travel in Atlanta, Georgia to arrange this VERY special, can't miss photographers workshop.
Check out all the info on this very informative website...then reserve your spot...
space will go FAST !!
---
Itinerary
Note: Daily itinerary on the islands will remain somewhat fluid and will be refined by Jason so that "high value" sites take priority to take advantage of the best light and weather conditions.

Friday, March 2
San Juan, Puerto Rico

Plan to arrive in Puerto Rico before 12-noon and join Jason as he leads an afternoon-into-evening photowalk of Old San Juan. Our local guide will lead us through the old city while you photograph the charming plazas and alleyways, Fort Cristobal, San Juan Cathedral and one of a kind architecture. Even if you've walked the streets of Old San Juan before, you won't want to miss this encore opportunity. Package price includes one night at the fabulous Courtyard by Marriott Hotel. Arrive a day early (March 1) and take advantage of our special rates.
...
Saturday, March 3
Royal Caribbean, Adventure of the Seas
8:30pm Departure
Adventure of the Seas debuted in 2001 as the third in the series of Royal Caribbean's game-changing Voyager-class vessels. Though Adventure has been bypassed in size and amenities by the Freedom-class trio and the massive Oasis-class twins, it's still among the world's larger ships, with a range of the most uncruise-like venues at sea, such as a rollerblading track, ice-skating rink and rock-climbing wall -- not to mention the bustling hub that is Royal Promenade, a shopping mall-esque boulevard of retail stores, bars and cafes.

Ambience variety is key. The Lyric Theater has a nifty Art Nouveau interior; the solarium pool evokes the glories of Venice; and the Casino Royal centers on a Hollywood theme.The Duck and Dog Pub is perfect for Anglo-philes, Champagne Bar is elegant and Jester's Nightclub resonates with a Gothic vibe.

This ship is a photo destination of it's own -- with lots of very distinctly themed rooms and with even the larger venues like the Lyric Theater and Imperial Lounge feeling unexpectedly cozy -- that Adventure of the Seas has the potential to spoil first-timers...as well as crusty ol' cruise traditionalists.
Sunday, March 4
Royal Caribbean, Adventure of the Seas
Fun day at sea and Photo Workshop with Jason
Monday, March 5
Willemstad, Curacao
In port from 8:00am - 8:00pm
6 - 7 hour photo adventure
One of the best kept secrets of the Caribbean, colorful Curaçao is a trove of cultural attractions, rich history, and scenery that includes desert landscapes, rugged cliffs and 35 beaches. Our native guide will make sure we miss nothing! The colorful cosmopolitan capital of Willemstad, with it's pastel-colored colonial architecture, floating markets, famous Queen Emma Bridge and the sand-floored, 17th-century Mikvé Israel-Emanuel Synagogue. Our extended time in port will enable us to take advantage of best light opportunities.
...
Tuesday, March 6
Kralendijk, Bonaire
In port from 7:00am - 5:00pm
5 - 6 hour photo adventure
Bonaire, an island municipality of the Netherlands, lies off Venezuela's coast in the southern Caribbean. Its reef-lined coast is protected by Bonaire National Marine Park. Beyond its rich marine life, the island shelters lizards, donkeys and birds within its immense Washington Slagbaai National Park, marked by beaches, lagoons, caverns and desert-like hills. Come photograph the dramatic scenery and stark contrasts of this beautiful island.
...
Wednesday, March 7
Oranjestad, Aruba
In port from 7:00am - 11:00pm
6 - 7 hour photo adventure
Rarely does a Caribbean cruise itinerary give so much time in one port! Oranjestad is a delight of historic sights, bustling promenades, and colorful Dutch-colonial architecture. Aruba is just 20 miles long, so all the island splendors and adventures are within easy reach. We will hit the "must see" attractions including the Californian Lighthouse, the protected wetlands of Spanish Lagoon (home to a myriad of bird species) and quaint villages. Our extended time here allows plenty of time for individual pursuits as well.
...
Thursday, March 8
Royal Caribbean, Adventure of the Seas
Fun day at sea and Photo Workshop with Jason
Friday, March 9
Philipsburg, St. Maarten
In port from 8:00am - 5:00pm
5 - 6 hour photo adventure
One island, two cultures: welcome to St. Maarten. Experience Dutch and French culture and enjoy gorgeous coastline, lush tropical landscapes, a great selection of restaurants. Our local guide will help us explore both sides of this intriguing island from French Marigot to Maho Beach.
...
Saturday, March 10
San Juan, Puerto Rico
Unfortunately all good things must end...we will return to port in San Juan at 6:00am

---
WHAT'S INCLUDED?
Dancing Moon Travel has put together a VERY exclusive package for Jason's Photography Adventure.
One night hotel accommodation and Old Town San Juan photowalk with Jason

Seven nights aboard the incredible Adventure of the Seas

Private photo excursions including transportation from port

Bon Voyage Party with open bar

Bon Voyage champagne in every stateroom

Chocolate covered strawberries in every stateroom

Commemorative T-shirt

Best available staterooms

Reserved round-robin style dining accommodations

Skill Building Photography Workshops with Jason

Farewell Party with champagne toast and cash bar
---
ADVENTURE OF THE SEAS
A FEW ONBOARD HIGHLIGHTS
ONE FARE INCLUDES EVERYTHING
- ONE NIGHT AT COURTYARD BY MARRIOTT
- SOUTHERN CARIBBEAN CRUISE
- CUSTOM PHOTO EXCURSIONS
- PHOTO SKILL WORKSHOPS
- ENTERTAINMENT
- RELAXATION
- DINING
Entertainment - Where do you even begin? On Adventure of the Seas there is a head-spinning array of activities that run from dawn to dusk and beyond! The ship's entertainment staff offers an intriguing blend of options, and everyone, from the most traditional passenger to the completely contemporary traveler, will find something to do.
Ice Skating

Original Featured Stage Shows
Casino
Mini Golf
Fitness Center
Adults Only Solarium
Vitality at Sea Spa
...and so much more!!

Dining - From the meals in the dining room to the buffet choices in the Windjammer Cafe to the options available at the 24-hour Cafe Promenade, the food is amazing! From confectionery delights to California rolls, finger foods to a five-course gourmet meal, a Royal Caribbean cruise is a journey of culinary discovery. Their innovative chefs, each trained and certified, will take your palate global with a lineup of complimentary and specialty options.

Accommodations - After a day of exploring the world, its exotic cuisine and interesting cultures, there's nothing better than returning to the comfort of your private stateroom. Royal Caribbean has designed every one of their staterooms to be a comfortable, relaxing place for you to rest after your adventures. Every room offers a television, telephone, private bath, shower, vanity and even a hair-dryer.
---
- PRICING -
Prices start as low as only
$1,940.85/pp
Pricing Includes:
- One Night at Courtyard by Marriott
- 7 Night Southern Caribbean Cruise
- Photo Skill Workshops and Excursions
- Port Charges
-Government Fees
- Taxes
- Pre-Paid Gratuities
Your stateroom on Adventure of the Seas will be unobstructed,
in preferred categories and includes features/amenities
you can't get anywhere else!

---
Balcony Stateroom
(Best Deal)
Imagine opening your balcony door to see a new and breathtaking
part of the world each morning. A stateroom with a balcony is a great
way to make your cruise adventure even more memorable and
truly take in your destination.
Just $2,401.85/pp
Traveling with a "non-photographer" companion?
They can still enjoy all the great amenities of the amazing Adventure of the Seas
and skip the photo walks/excursions for only $2,019.85
Prices are per person based on Double Occupancy.
Save one of the Best Available Balcony Staterooms with a deposit of only $400/pp
Note: Deposit is refundable.
Click "Make a Reservation" for details
---
Inside Stateroom
Spend your days onboard by the pool or on our sports deck.
Then relax at night in the comfort of your interior stateroom.
Just $1,940.85/pp
Traveling with a "non-photographer" companion?
They can still enjoy all the great amenities of the amazing Adventure of the Seas
and skip the photo walks/excursions for only $1,565.85
Prices are per person based on Double Occupancy.
Save one of the Best Available Balcony Staterooms with a deposit of only $400/pp
Note: Deposit is refundable.
Click "Make a Reservation" for details
---
Sleep Sweetly in a Suite

Want to travel in STYLE??

Get all the comforts of home and then some,
with absolutely none of the hassles.
Get comfy… stretch out, put your feet up, or just spend time on your balcony —
you've got one of the most popular rooms.

Suite availability is limited. Get yours TODAY !!
Call Pat Hand at Dancing Moon Travel for a quote
on a gorgeous Suite TODAY!!
404-913-4386
Save the Best Available Suite with a deposit of only $500/pp
---

Conveniently located in the heart of San Juan-Miramar District across the Condado Lagoon,
with close access to the Luis Muñoz Marín International Airport. Steps away from fine dining and only 10 minutes from historic Old San Juan and Condado Beach.
---
Get Paid to Cruise Program
Spread the word about this amazing photo cruise by sharing this website with your photographer friends and peers. Receive $100 for every double occupied stateroom reserved and sailed due to your referrals.
BONUS: Fill 10 double occupied staterooms...and receive a BONUS $1000!!
3 Easy Steps
1. Reserve your stateroom on this Jason P. Odell Photographic Adventure
2. Share this website with other folks that love photography
3. Get PAID !!
Note: To participate in the "Get Paid to Cruise" promotion, simply send an email to kevin@dancingmoontravel.com to register. Checks will be distributed approximately 60-days following the end of the cruise.
---

Cruise ships to the Southern Caribbean fill up months in advance. Our experience shows that many of the preferred cabins will be reserved within just a few weeks!! PLUS, there are several other niche groups scheduled to be aboard. If you are considering cruising with us,
you need to register TODAY.
Simply click one of the "Make a Reservation" buttons on this page...
It's EASY!!

---
"I am very excited to be producing yet another special journey with Jason P. Odell !! Please do not hesitate to contact me with any comments or questions. At Dancing Moon Travel, we choreograph dreams...let us help make YOUR dreams come true".
Pat Hand
Questions? Call Dancing Moon Travel
(404) 913-4386